DKR-217 - CREOLE - FISHERS OF MAN / WALLS OF JERICHO 12" (CHINA-FRICA)
The definition of deep roots, here are a pair of almost never before heard tracks from the mythical Creole. Recorded at the same late '70s session as the legendary "Beware", this is the kind of music that DKR exists to forward. The A-side "Fishers of Man" is an extended mix, while the B-side "Walls of Jericho" is a vocal cut followed by a synth added version retrieved from dubplate. The vocal cuts are the band's personal rough mixes, which thankfully survived to now be heard. These tracks were meant for an LP that never materialized, but the full story of Creole will soon be told via DKR.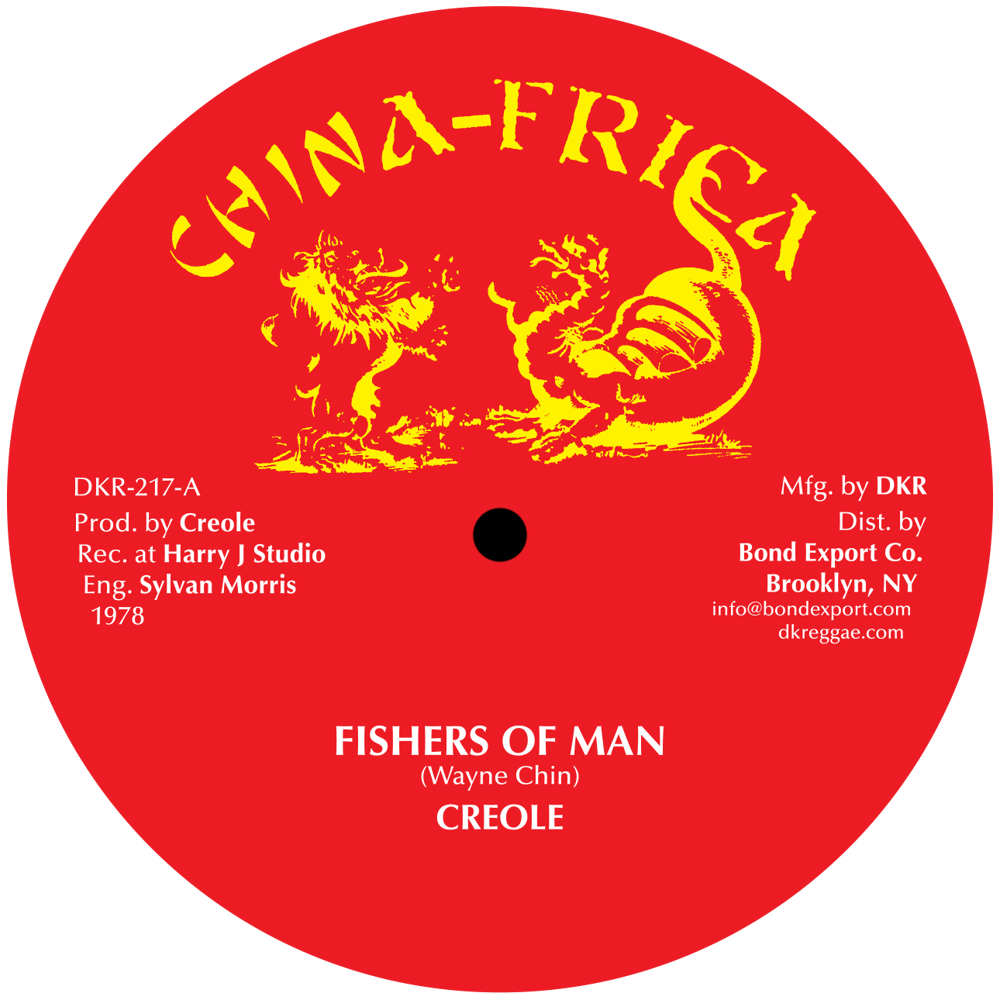 DKR-223 - CHINAFRICA - DECLARATION OF RIGHTS / BABABOOM 12" (CHINA-FRICA)
Chinafrica was one of the most unique groups in reggae history, started in the early 80s by Wayne Chin after the disbanding of his first group, the mighty Creole. The full story of Creole and Chinafrica will soon be told via DKR. But to kick it off here is a killer double sider. The A-side is a previously unreleased extended cut, the band's personal rough mix and the only surviving recording of their wicked version of one of the best roots tunes of all time, "Declaration of Rights." The B-side is one we have long considered a great underrated piece of late '80s digital, an '87 style cut to the Jamaican classic "Bababoom." This was originally and scarcely released only in Jamaica, on a 45 on Sonic Sounds' in-house Thunderbolt imprint. Always on the cutting edge, Wayne Chin was an early adopter of digital reggae, and had a full MIDI studio setup in New York in the late '80s.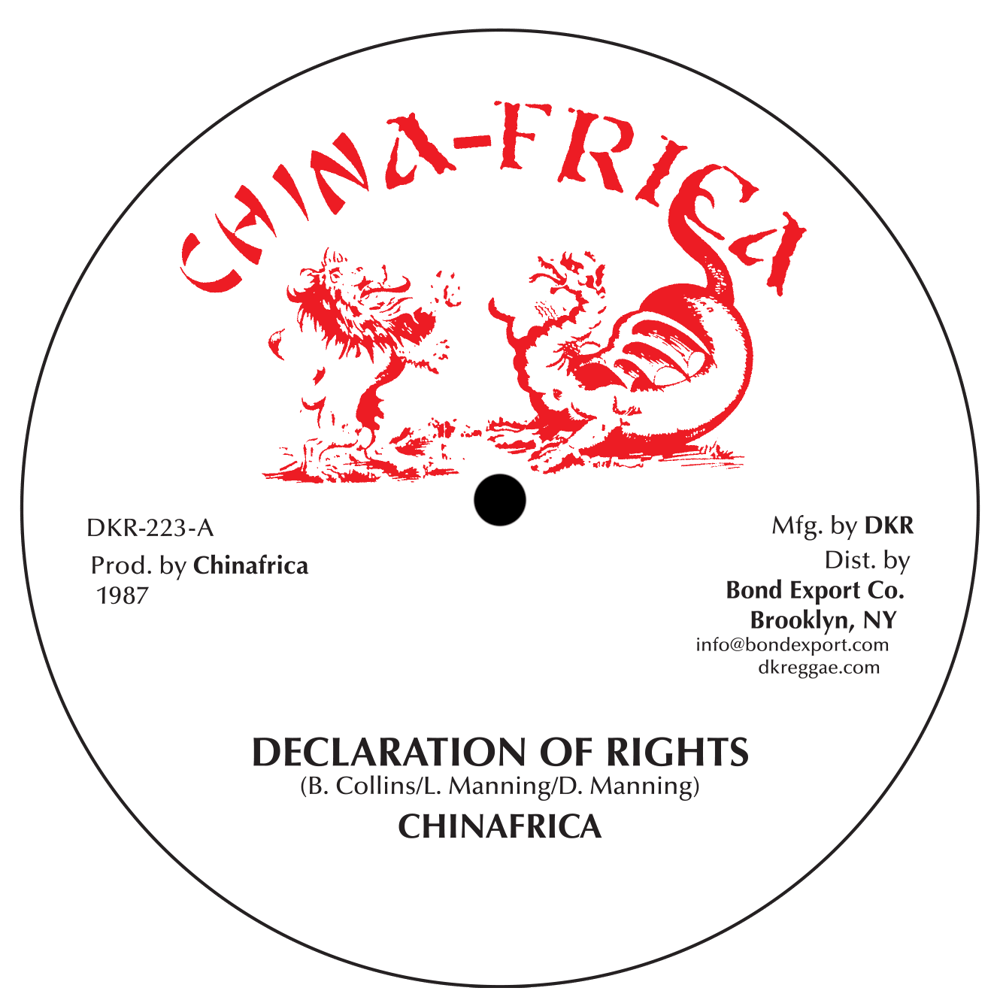 JL-038 - MICHAEL PROPHET - IN MY HEART 7" (JAH LIFE)
JL-039 - TONY TUFF - BROAD BACK 7" (JAH LIFE)
First pair of tunes kicking off a new barrage of previously unreleased tunes from Jah Life, many coming thru 2022. Michael Prophet and Tony Tuff both voiced this killer late '80s digital rhythm, hitting firmly in the style we love the most.